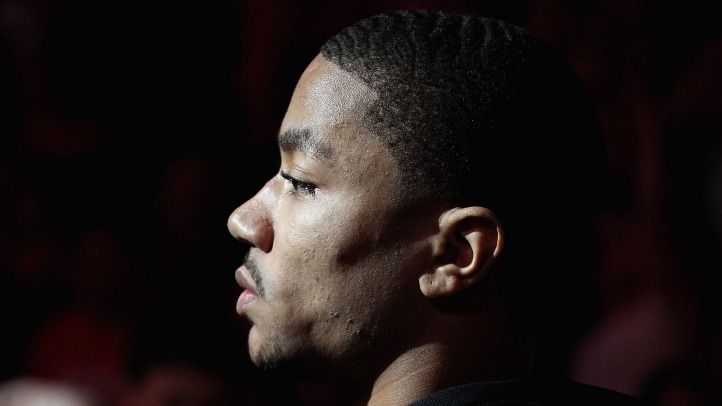 Derrick Rose seems to have found himself in the middle of a dispute between his sneaker endorser, Adidas, and a church in Zion, Illinois over a trademark infringement case.
According to a recent Forbes.com article, the basketball superstar could be deposed in this case due to his relationship with the sneaker giant.
The issue stems from the sneaker company looking to trademark "Adizero," it's line of basketball footwear, which Rose has released three signature sneakers. Adidas sought the trademark in 2009 but their application was denied on the basis that the name was too similar to "ADD A ZERO" which was trademarked in 2006 by Christian Faith Fellowship Church.
The Chicago-area church sells t-shirts and caps using the ADD A ZERO slogan from its own store.
Christian Faith Fellowship Church was offered $5,000 by Adidas to give up all proprietary interest in their ADD A ZERO trademarks to which they rejected. Now, a trail in this case has been set for early July.
What any of this has to do with Derrick Rose, however, has yet to be determined as there are other Adidas endorsees that either wear or have a signature sneaker using the Adizero technology.
Forbes reported the church is "seriously considering" deposing Rose, despite his relationship with Adidas.
Neither representatives for Rose or any attorney representing Adidas has commented on this situation.