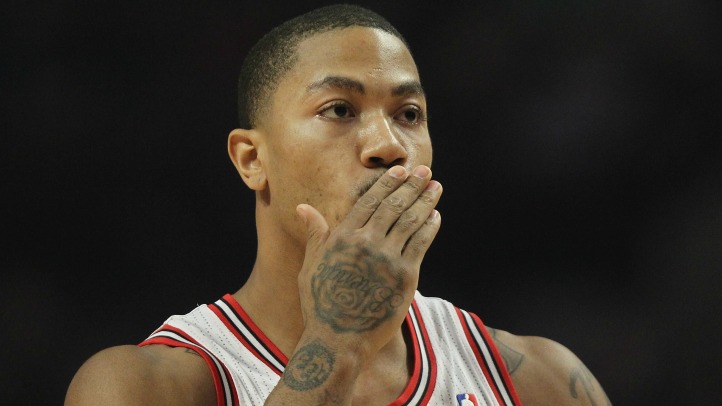 Talk about perfect timing.
As Bulls fans awakened to painful memories of watching the team suffer the most embarrassing of losses to the Milwaukee Bucks at the United Center on Monday night, Tuesday morning adidas launched the sixth episode of 'The Return" series that is sure to make people more anxious than ever for Derrick Rose to come back.
The title of this episode is called "All In" and Rose talks about how he wanted the entire series to let his fans know who he was as a person.
"I'm not doing it for me. I'm doing it for my fans," he says. "They are my fans for a reason."
From there Rose talks about how his fans have told him how much the videos have inspired them and then goes on to touch on the different elements of his rehab and how hard he's trying to get back.
But it's what he says at the end of the video – especially in the wake of the Milwaukee loss – that should really get fans amped up.
"[Basketball is] my life, that's what you're not understanding. I would die on that court. Like, die. I'm gonna go all in for it."
The Bulls could've used someone with that kind of attitude on Monday night. Get well soon, Derrick.
Sincerely, Bulls fans everywhere.