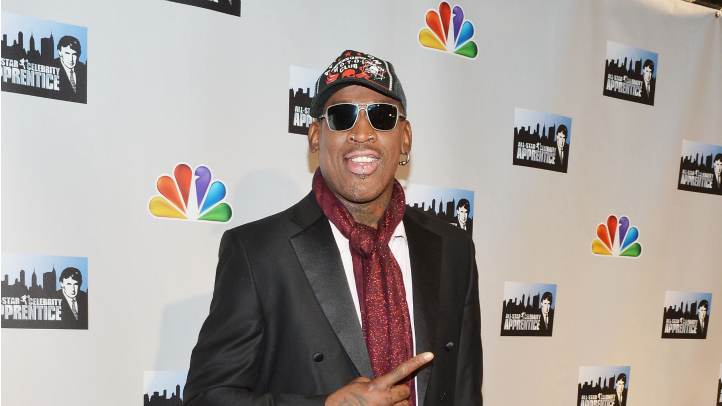 Dennis Rodman's popularity when he played for the Chicago Bulls went through the roof. The man known as "The Worm" was beloved by fans not only for his Technicolor hair, but also his fire, passion and energy on the court.
Despite leaving the game a number of years ago, Rodman is still a draw wherever he goes and people always want to be around him, touch him, talk to him and take pictures with him.
So if this describes you and you live in Chicago, then you're in luck. On Saturday, Dec. 1, you can hang out with "The Worm" with a deal from the website, livingsocial.com.
Dubbed the "Dennis Rodman Viewing Party Experience" you can hang out with Rodman and watch a basketball game for the low price of $59. With that you get two drink tickets, a halftime Q+A session, a chance to take a picture with the former basketball star and you're automatically entered into a "Dress Like Dennis" contest.
But it gets better. If you feel like splurging, for $129 you can upgrade to the VIP package which includes everything listed previously, plus a 16x20 signed Rodman photo and open bar at the event. And if you can't make it out, $69 gets you a signed Rodman photo.
The event itself is taking place at Arrow on Ogden on Saturday, so if you want to be the envy of all your friends and say you hung out with a Hall of Famer, then head on over to LivingSocial right now as the deal is ending soon.