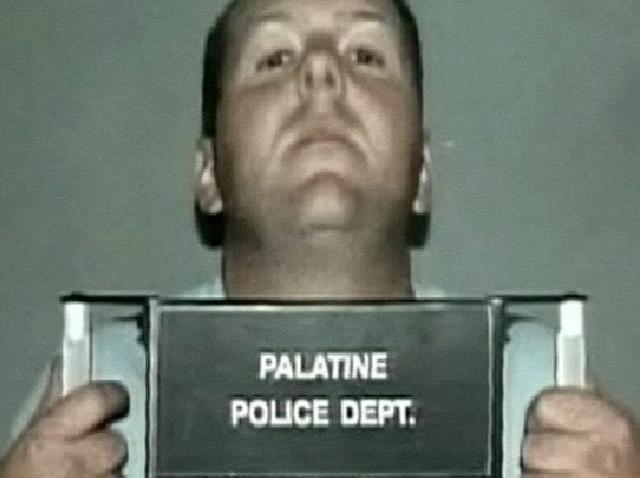 Prosecutors might have done James Degorski's defense attorneys a big favor when they decided not to show video evidence of a confession the suspect mass-murderer gave in 2002, the Daily Herald reported.
The video-confession allegedly shows Degorski confessing his involvement in the 1993 Brown's Chicken massacre, when seven employees of the restaurant were murdered.
Former Assistant State's Attorney Michael McHale, now a Cook County Circuit Court judge, testified that Degorski had confessed planning a robbery at the Palatine franchise restaurant with Juan Luna, already convicted for the killings after authorities found his DNA on the crime scene.
During his testimony, McHale told prosecutors he "believed" Degorski when he recalled the robbery plans to be carried out with a .38 caliber revolver and a knife with brass knuckles attached to it, reported the Daily Herald.
In the video, Degorski allegedly confesses shooting a warning shot in the air and telling the restaurant employees to move to the back.
"During the robbery, you shot two people in the cooler and Juan shot the other five. Is that correct?" McHale allegedly asks Degorski in the videotape.
"Right," replied Degorski.
In the same video, Degorski then proceeds to talk about the killings in detail, after which he threw both the knife and gun in the Fox River and split the money with Luna.
Another key testimony on Monday against Degorski came from Cook County Jail emergency medical technician Alesia Hines.
Hines recalled Degorski shrugging off the murders as "fun" and also recalled Degorski's amusement at all the attention gathering around the mass murders.
"Oh, we made the front page news," Degorski allegedly said.
Hines' testimony was challenged by Assistant Cook County Public Defender Mark Levitt, who reminded her no reports were filed or none of her supervisors were ever told about the discussion Hines and Degorski had.
After eight days of testimony, Degorski's defense attorneys will now try fending off the more than 30 witnesses and 200 pieces of evidence brought to the trial by prosecutors by trying to prove that Degorski wasn't present at the crime scene.
"In this case, there were hundreds and hundreds of fingerprints that were analyzed," said Levitt, Tribune Media reported. "And they weren't just done once, those fingerprints were analyzed over and over and over again."
The defense attorneys' position is clear: "You will not hear one person step into this courtroom and tell you that any of [the physical evidence] came from Jim Degorski because he wasn't there," the Tribune reported Levitt saying.