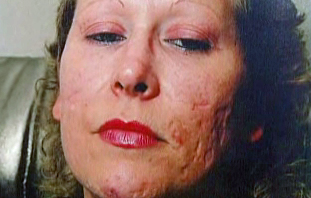 Welcome to Free Agency 2014, a series of articles designed to discuss which players the Chicago Bears should attempt to keep in the fold for next season, and which players they should bid adieu to as they attempt to work through a tough salary cap situation.

Today's player is defensive end Julius Peppers.
When the Chicago Bears went searching for some free agents to rebuild various components of their team after the 2009 season, one of the players that seemed to be on everybody's radar was Carolina Panthers defensive end Julius Peppers. He had established quite a reputation as a harasser of quarterbacks, and his penchant for disrupting both passing and running plays was well-earned.
To the surprise of few, the Bears landed Peppers, signing him to a six-year contract worth $91.5 million. $42 million of that money was guaranteed in the first three years of the deal. During the four years that Peppers has been with the Bears, he has played in all 16 games each season, recording 176 combined tackles and registering 38 sacks during those seasons.
The 2013 season was a tough one for Peppers, as he got off to a slow start, but he did finish the season with decent numbers. He did only have seven and a half sacks for the season, but he did end up with 31 solo tackles, which was right in line with his production from the previous two seasons (he had 43 in 2010). He did most of this without a good pass rusher on the other side of the line, as Shea McClellin and Corey Wootton struggled to generate pressure on quarterbacks.
Now, the Bears are faced with a dilemma when it comes to Peppers. Before last season, Peppers restructured his contract to give the Bears a bit more salary cap room, but the cost to the team this year will be substantial. Peppers is due to count for $18.8 million against the cap if he returns to the Bears with his contract as is, and that is the second highest cap hit of any player on the team, trailing only Jay Cutler's $22.5 million.
The question, of course, is whether or not the Bears should go through the trouble of trying to hold onto Peppers. At this point, if the Bears try to cut Peppers outright, then they would be saddled with about $8.4 million worth of dead money on their books, which would complicate matters but represent a salary cap savings of nearly $10 million.
There is a way that they could spread that pain out a bit, and that would be if they designate Peppers as one of their "June 1st" cuts. Under the CBA, a player's dead money can be split in half between two seasons. That would mean that Peppers would only cost the Bears $4.18 million in dead money in 2014 and 2015, a far cry from the money that he is due to make under his contract.
With that in mind, it doesn't seem like a good idea for the Bears to hold onto him, but there are a few reasons to consider retaining his services by restructuring the contract instead. For starters, the Bears are completely devoid of decent defensive ends if Peppers isn't retained. It sounds like the team might consider moving McClellin back to linebacker for the 2014 season, and there's no guarantee that Wootton will be retained either. Cutting Peppers in that situation would mean that the Bears would likely force their hand in the 2014 Draft, forcing themselves to draft a guy in the first round that can play the defensive end position right away.
Even with that risk being run, the Bears would still be right to jettison Peppers. Restructuring his contract, assuming he would even do it, would mean that the team would be postponing the inevitable cap pain, and with guys like Brandon Marshall and Alshon Jeffery likely demanding raises within the next few years, that is not an ideal scenario for the Bears to be in.
Cutting Peppers, saving $10 million, and using that money to re-sign Wootton and draft a quality defensive end in the first or second round is the right way for the Bears to go.