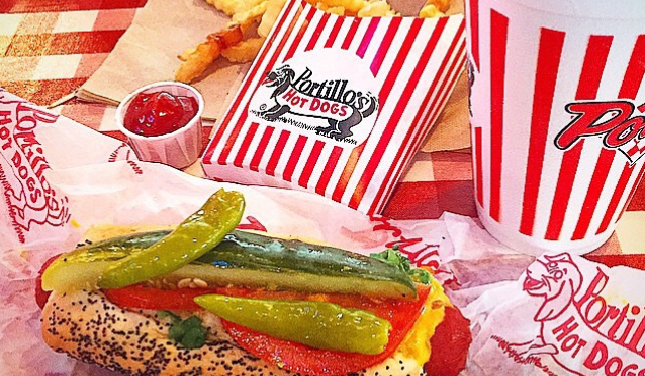 The date for the opening of the Portillo's restaurant in Gurnee has been set.
Fans can visit the new location in Gurnee Mills Circle at 6102 W. Grand Avenue on November 10th at 10:30 a.m.
The chain said on its Facebook page that the location was inspired in part by a man who started a campaign to get one in the suburb. Joe Kahn created another Facebook page, "Gurnee Wants a Portillo's," because people in the area couldn't wait for one to open.
"Portillo's opening in Gurnee has been a hot topic as long as I've lived here. Every time a new parcel of land would open up or a new building was started, there were rumors that it was going to be a Portillo's. But it never was," Kahn said in an interview with the restaurant. "I got the idea to start the Facebook page as a way to not only be a central source of information, but as a way to get support for what I truly believed was a solid location for a new store."
A Facebook event page has been made for the opening of the new location. People in the area hope to beat the Portillo's attendance record of 5,000 set in Rockford, according to the page.