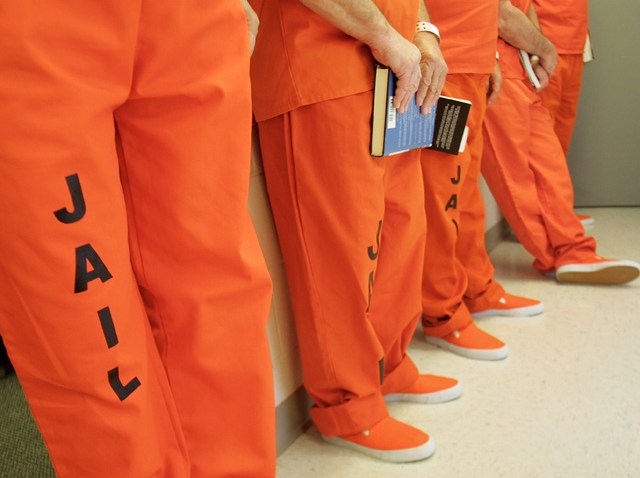 Rise and shine, prisoners, it's time for breakfast.

Inmates in Cook County Jail are going to have to get up pretty darn early if they want to gobble up the most important meal of the day.

Sheriff Tom Dart, who's on a cost cutting crusade lately, is floating a plan to force inmates to take breakfast in a mess hall at 4:30 a.m., the Sun-Times' Michael Sneed reports.

Currently prisoners are served breakfast in their cells.

"The prisoners are usually still sleeping at that time . . . and Sheriff Dart is tired of seeing stacks of uneaten trays of food left in the hallways," spokesman Steve Patterson told Sneed. "Making inmates come get breakfast at 4:30 a.m. will likely result in a savings of $1 million a year."

That's not all. Dart said he's canceling the jail's laundry contract and making the inmates scrub their own skivvies.

"The $750,000 prison laundry contract will be canceled -- and prison inmates who already wash the floors and the dishes will now be washing prisoners' uniforms," Patterson said.

All told the breakfast and laundry plan could save the county $1,750,000.