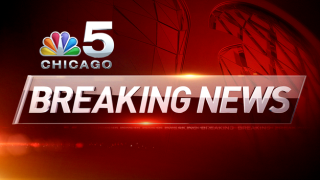 One person was injured in an shooting on the Dan Ryan expressway Thursday evening, according to authorities.
Illinois State Police officers responded to a reported shooting at approximately 5:37 p.m. on Interstate 94 and found a vehicle with three people.
One man was transported to an area hospital with non-life threating injuries "as a result of gunfire during the shooting," authorities said. The other man and woman did not report any injuries.
According to Illinois State Police, the lanes on Interstate 94 are blocked with traffic diverted at 71st street as of approximately 7 p.m.. All lanes were reopened at approximately 9:35 p.m.
Since Jan. 1, there have been a total of 68 expressway shootings across the area, according to Illinois State Police, compared to the 29 shootings in the first four months of 2020.