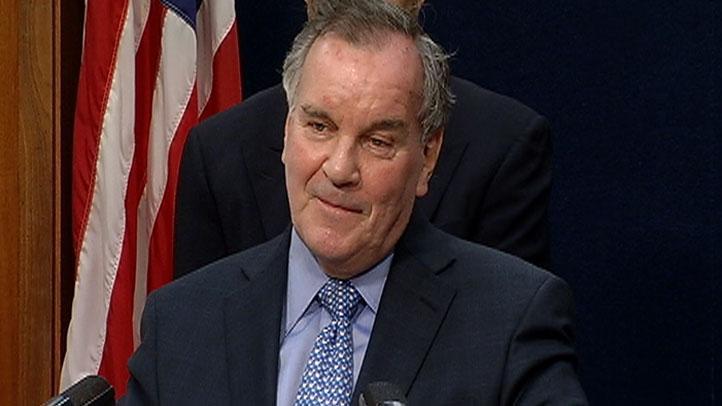 Mark Burnett, the producer of Celebrity Apprentice, had so much exposing Rod Blagojevich's buffoonery that, in our ideal world, he's coming to Chicago to shoot a reality show about another ex-politician: Mayor Richard M. Daley.

He would call it "That's Rich!" and focus it on Daley's adjustment to life as an ordinary citizen after more than 40 years in politics. The program would begin shooting in May, after Daley leaves office, and air this fall on HGTV.
"Rod really showed us the comic, fish-out-of-water aspects of portraying a politician trying to function like a normal citizen," Burnett would say in a statement. "These guys are so insulated and catered to that they can't perform the tasks most of us need to do just to get through our daily lives. Rod couldn't turn on a computer. Well, Rich has never even sent an e-mail. In the first episode, we're going to send him to the public library to have a second-grader show him how to open a hotmail account."
Here are some of the other mundane errands Daley would perform on "That's Rich!":
-- Buying his own coffee at Starbucks, instead of having a secretary bring it into his office. ("We thought actually brewing it was too advanced," Burnett said. "We don't want to embarrass Rich too much. Maybe if there's a Season Two.")
-- Parallel parking on East Illinois Street, then attempting to buy a sticker from one of the city's new parking meters. Daley will then take his wife to AMC River East and be seen asking the clerks which movies are shorter than two hours.
-- Trying to obtain a mortgage for a Bridgeport bungalow under the name "Rashard M. Daley."
-- Picnicking on Northerly Island.
-- Standing in line for a Catfish Po' Boy at Taste of Chicago.
Daley could also be filmed visiting several Chicago landmarks without his mayoral entourage, including the Art Institute, U.S. Cellular Field and the Jackson Street OTB. Every episode would end with a shot of Daley walking alone down State Street, eating Garrett's Popcorn.
"It's really going to be poignant," Burnett would say. "This is a guy who's been in public office since he was 26 years old -- before cell phones, computers, coffee shops. What's it going to be like when he suddenly has to make all his own phone calls?"