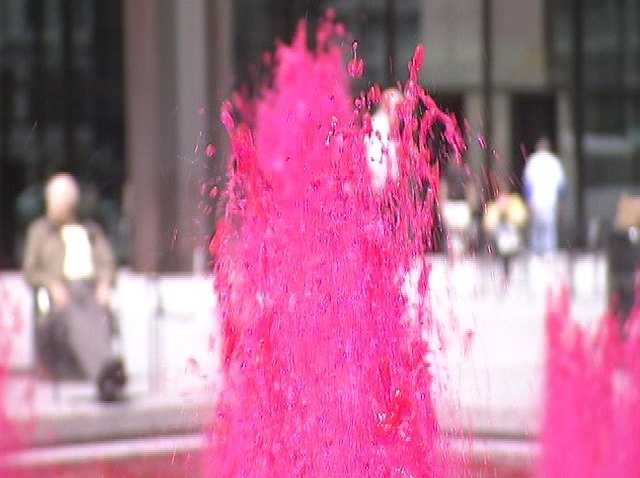 Is it pink for breast cancer awareness?

Or is it supposed to go along with the Croatian-American festival?

Negative.
A tribute to the Chicago Blackhawks and their quest for the Stanley Cup hasn't started off as planned. Red dye was added to the fountain in Daley Plaza on Friday, but the color isn't quite right.

What was supposed to be red turned out hot pink.

MB Real Estate, which operates the Daley Plaza fountain, said more dye will be added to correct the color.

Game 1 of the Blackhawks - San Jose Sharks Western Conference finals series starts at 2 p.m. Sunday.