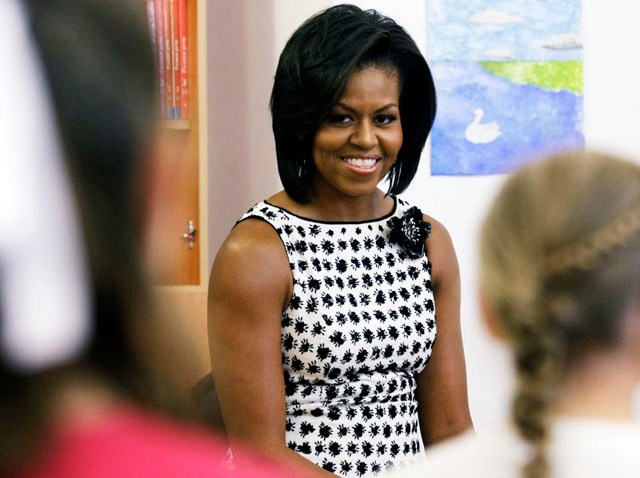 An Obama will be in Copenhagen for the Olympic vote on October 2, just not the one you'd expect.
"We are very pleased to confirm that First Lady Michelle Obama will be a lead member of the Official Chicago 2016 Delegation for the upcoming International Olympic Committee Session in Copenhagen, Denmark," said Olympics 2016 CEO Pat Ryan, in an official statement. "We're honored and grateful to have the First Lady as part of our Delegation, and appreciate this unprecedented commitment and expression of support from the White House."
The president's senior adviser, Valerie Jarrett, will also attend.
The president hasn't ruled out attending, but he says he's a little busy with the whole health care reform thing.
The official line from the White House is that the president will not attend. Robert Gibbs said as much yesterday.
But recent Olympic history suggests that Obama should go. Tony Blair's 11th hour appearance was instrumental in landing the 2012 Games for London and Vladimir Putin's appearance helped bring the Winter Games to Moscow.
Furthermore, each of the other potential host cities -- Rio, Madrid and Tokyo -- are sending their leaders to the vote.
But IOC President Jacques Rogge says it doesn't even matter if the Obama and his entourage attend.

"They are most welcome, but this is not something that we consider as being the most important thing,'' he said. "It is symbolically important. They have an influence by their charisma, but it is not something the IOC is seeking."

Rogge also said that no city holds an advantage at this point in the process.