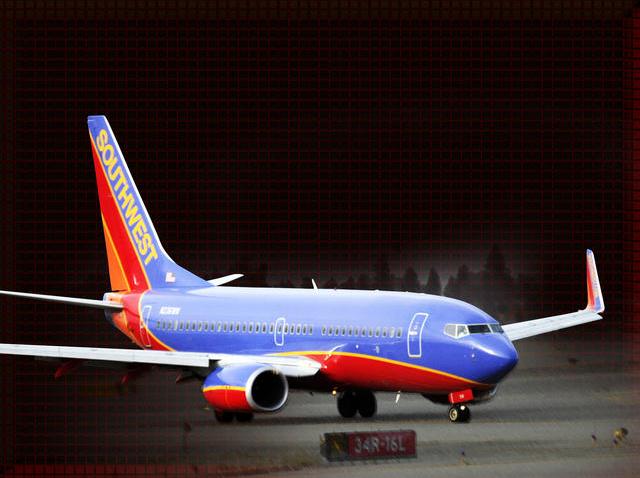 You might be afraid of heights or of losing your luggage. But sometimes, the scariest thing about an airplane trip is the passenger sitting next to you.
A 14-year-old boy from the Chicago area says an older female passenger made sexual advances toward him and offered him illegal drugs during a Southwest Airlines flight to Florida in July 2008, reports the AP.
Sex? Drugs? We can't even get a full can of soda on a flight.
The boy's father is suing the airline, claiming that flight attendants did not protect the boy, who says he asked several times to move to a different seat. The attendants, however, reportedly denied the boy every time and told him to sit down.
"I do not understand how an airline today, in this post-9/11 world, would permit a passenger to be abusive to a small child," Chicago attorney Jeffrey S. Deutschman, according to the Sun-Times.
Seriously, lady. He's 14. Let the boys start shaving before you start harassing them.
The boy was so bothered by the incident that he didn't feel comfortable flying home by himself, Deutschman said. The father had to fly down to Florida and accompany him home.
The family is suing for more than $50,000.
That should buy plenty of airplane train tickets.
Matt Bartosik is a Chicago native and a social media sovereign.
Copyright FREEL - NBC Local Media