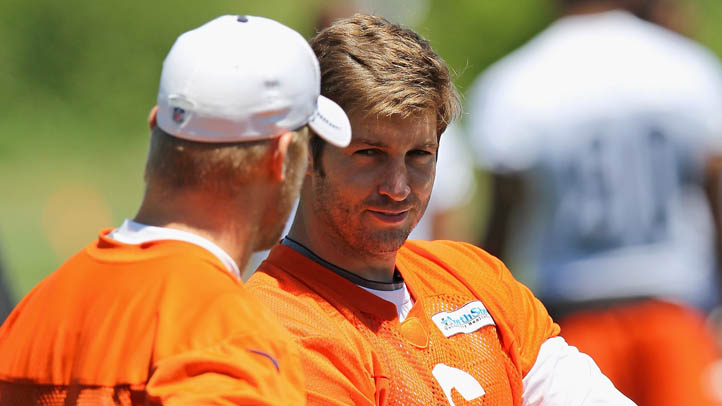 If you were looking forward to seeing Jay Cutler play in the final pre-season game, we have some disappointing news for you. The Bears' starting quarterback is not expected to play when Chicago plays the Browns at home next Thursday.
Second-stringer Josh McCown won't make it on the field, either. The entire game will be run by newly signed back-ups Jordan Palmer and Trent Edwards. Marc Trestman explained why they were both brought in, and we won't see a starter or even first runner-up next week.

"The reason, obviously, why we got them both in is we worked them out, we liked them both," Trestman said. "We'll get them a chance to play and get on tape. I think they'll be pretty familiar with the offense once they get out there, and we'll do the best we can.
After Matt Blanchard's injury, the Bears needed another player to consider for at least the rest of pre-season. There hasn't been a decision on if they will carry a third quarterback on the roster, but it's likely they'll keep a quarterback for the practice team.
But if you are really hankering to see Cutler play before the season opener Sept. 8, tune in to Friday night's pre-season game. Cutler is expected to play the entire first half.
Copyright FREEL - NBC Local Media