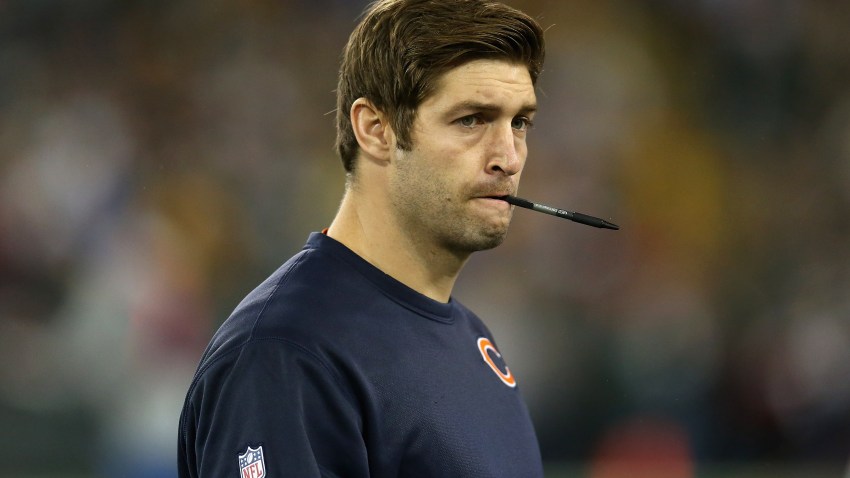 Jay Cutler may return to game action in time to face the Detroit Lions this weekend, according to ESPN, quoting a team source.
Cutler was supposed to miss up to four weeks after he suffered a groin tear versus the Washington Redskins.
However, after backup quarterback Josh McCown's performance in Monday's win over the Packers, the team may think about rushing Cutler back too fast.
McCown threw for 272 yards, 2 touchdowns and no interceptions in the 27-20 win.