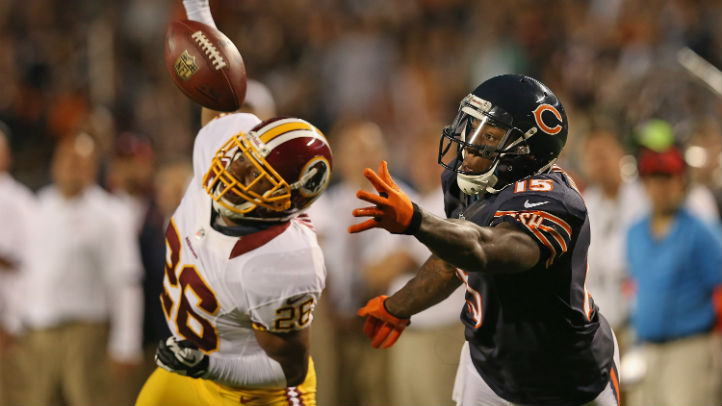 Who was the last Bears receiver who struck fear into a defense? Curtis Conway?
Now Brandon Marshall's in town and Jay Cutler seems thrilled. In the Bears' opening drive Saturday against the Redskins, Cutler found Marshall twice for 61 yards.
The Bears! Moving down the field in big chunks!
We know Cutler loves Marshall. Bears fans will, too. But this is a temporary situation. Inevitably, Marshall will do something dumb. And the Bears will have to ship him off to Siberia (or worse, Jacksonville).
Marshall seems to have the same DNA as Terrell Owens and Randy Moss. Million dollar body, ten-cent head.
It's entirely possible this first season goes swimmingly. But when that offseason hits, brace yourself. A diva wide receiver can't change his stripes.
And please, keep the man away from McDonald's bags.