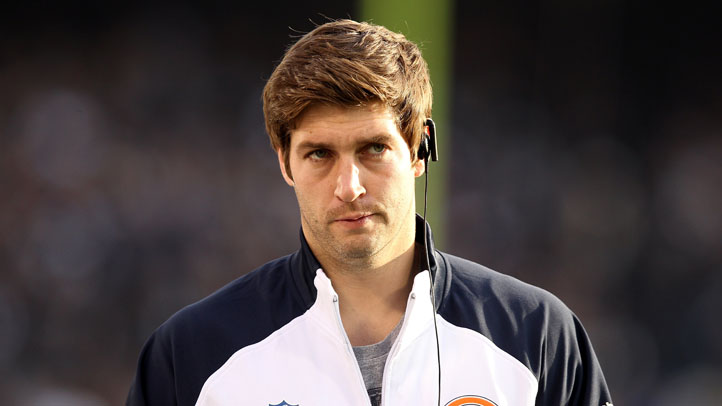 Ever since Jay Cutler arrived in Chicago, he's spent a great deal of time running for his life or lying on his back. Since he joined the Bears, he's been sacked 110 times in 41 regular-season games.
Part of that was Mike Martz's system. It requires quarterbacks to hang in the pocket incredibly late, then take a beating as they heave the ball downfield. With Mike Tice running the offense, you'd hope for more dump-off passes to Matt Forte.

And hey, maybe a tight end would be a nice luxury. Seems to work for Tom Brady.
Cutler has the arm to wing the ball down the field, but until now, the receivers have been awful and the line has been a mess.

If the Bears can give him just a little time, and if Brandon Marshall can get just a little daylight between him and his defenders, the Bears could be a lot of fun to watch this fall.
But as we know, that's a very big if.