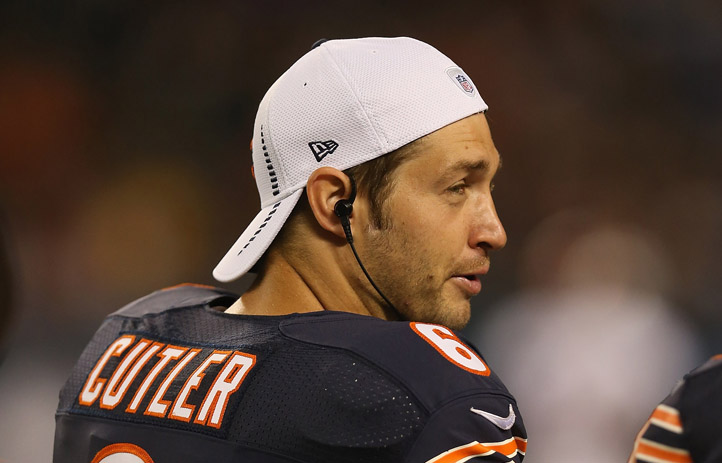 Perhaps being engaged to Kristin Cavallari has rubbed off on Jay Cutler, because his acting chops are not bad. He showed it off in a recent commercial for NFL Women's Apparel.

Seriously, go watch, then come back. We'll wait. Grizzly Detail is patient.

Right? That's a fun Jay Cutler. That's a Jay Cutler who can make jokes, knows how to throw a compliment, and who is much more laid-back than the man who arrived in Chicago after a rough time in Denver. He even uses the face he normally reserves for receivers who didn't run the correct route for the people-borrowing-clothes-without-asking situation.

But really? The commercial is worth watching from beginning to end to see Roberto Garza squeezed into Cutler's jersey. A QB should share everything with his center.
Copyright FREEL - NBC Local Media