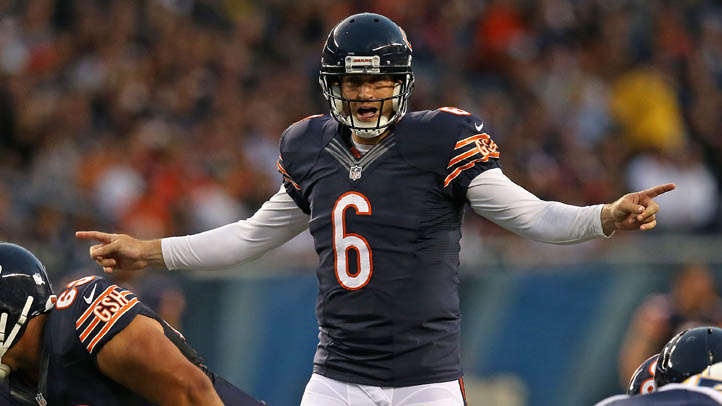 The expectation for Jay Cutler this season is that he would share the ball with more than Brandon Marshall. After throwing the majority of passes to Marshall in 2012, he and Marc Trestman indicated a more balanced offense. But so far in the pre-season, it's been the Marshall plan and little else.
Cutler is not worried. In fact, he would like everyone to calm down.
"I mean you guys are hitting the panic button after two preseason games and 30 plays," Cutler said. "Yeah, we're gonna spread it around. We can't just throw to Brandon and give the ball to Matt [Forte]. We've got to find ways to get other guys involved."
Cutler may think it's early to worry, but we all watched him last season. He was the one who targeted Marshall 192 times last year. He is the one who only threw to Marshall in last week's game against the Chargers. The Bears can talk about getting other guys involved all they want, but they have to do it when they're on the field.
Copyright FREEL - NBC Local Media