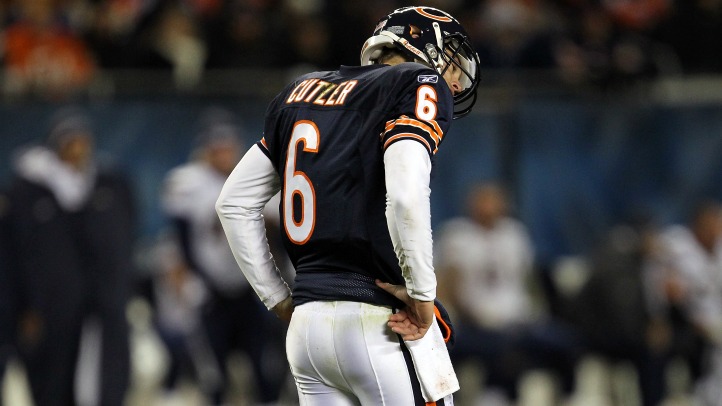 The Bears' playoff hopes may rest on Caleb Hanie's arm.

Coach Lovie Smith confirmed Monday that Jay Cutler broke his right thumb during Sunday's game. "We don't know how long Cutler will be out," Lovie told WBBM radio.

Cutler will undergo tests Monday morning, and Lovie Smith is expected to make a statement around noon on the extent of the injury. A fractured thumb could keep Cutler off the field for six-to-eight weeks with Hanie taking his place.

The injury appears to have happened about five minutes before the half Sunday when Cutler's throwing arm collided with a Chargers linebacker and his hand hit his helmet.

Cutler was seen looking at the thumb throughout the third and fourth quarters, but he played the rest of the game, beating the Chargers for Chicago's fifth straight win. He made no mention of the injury in a post-game press conference. Around 8:30 p.m. Sunday, news started to spread.

Many Bears fans were keeping the faith Monday morning when asked about the injury at White Palace Grill in the South Loop. One fan said Cutler's 26 passes with a broken thumb proves the quarterback's toughness.

Others are banking on Hanie to carry on the team's win streak.

"It's really sad, but I think we'll still do well," said fan Therese Kunach. "The Bears have been playing well all season long, and hopefully they'll remember all that they've been doing all along and still make it through."

The Bears play the Oakland Raiders on Sunday.