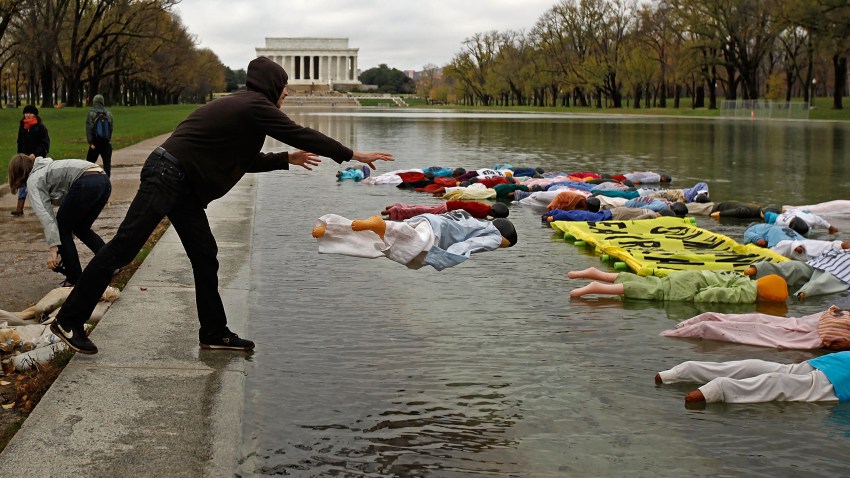 While Sunday's game against the Green Bay Packers may not ride completely on the shoulders of Chicago Bears quarterback Jay Cutler, his fortunes against the team in his career certainly need to improve dramatically if they are going to have a chance to win.
In 10 career games against the Packers, Cutler has a sparkling 1-9 record, 13 touchdowns and 19 interceptions, and a completion percentage of just 56.8 percent. Those numbers include his performance against Green Bay earlier this season, when he threw two interceptions and fumbled the ball twice in a 38-17 loss. Both fumbles were recovered by the Bears, but the fact that Cutler was showing that kind of predisposition to turning the ball over can't exactly inspire confidence in Bears fans.
If you want more reason for pessimism, then you can check out a video of every interception Cutler has thrown against the Packers in his career (just a warning: it's almost six minutes long), but all kidding aside, this game is one that Cutler has got to buck that trend in. Sitting at 3-5, the Bears are in last place in the NFC North, and if they harbor any thoughts of going on a winning streak and reaching the postseason, they absolutely have to win this game.
To be frank, this game is more than just one contest in a 16 game season. This game is probably the most important of Cutler's career with the Bears.
The team is at a crossroads. Pegged as a Super Bowl contender with a high powered offense and an improved defense, the Bears instead are arguably the league's biggest underachiever so far this season, and Cutler's struggles have been a big part of the reason why. In eight games this season Cutler is completing more passes than he ever has in his career, and his yards per game average is also near a career high level at 261.6 yards per game. The 12 turnovers he's committed in those eight games have been absolutely killer however, and his ever-present bad habits of throwing the ball into triple coverage and carrying it too low when under duress in the pocket have continued to dog him as the year has continued.
This game can represent a clean start not just for Cutler, but for the Bears as a whole. If Cutler comes out Sunday night and is throwing ill-advised passes all over the field, then that will likely deflate the entire team. If he comes out assertively and throws the ball like he's capable of, using the size of Alshon Jeffery and Brandon Marshall to his advantage, then things will take on an entirely different hue for the Bears.
Yes, the defense needs to step up its game, and yes, Marc Trestman has to show more patience in establishing the run game with Matt Forte, but on Sunday, this all begins and ends with Cutler. His performance is going to help dictate whether the Bears can rebound from a tough first half, or if they're going to resign themselves to their fate and allow this lost season to truly go down the tubes.
That's a lot of pressure to put on a quarterback whose historical record doesn't necessarily inspire confidence, but with their backs against the wall in one of the most hostile environments in the NFL, they don't really have much of a choice. This will either be Cutler's coming out party or one more nail in his reputation's coffin.