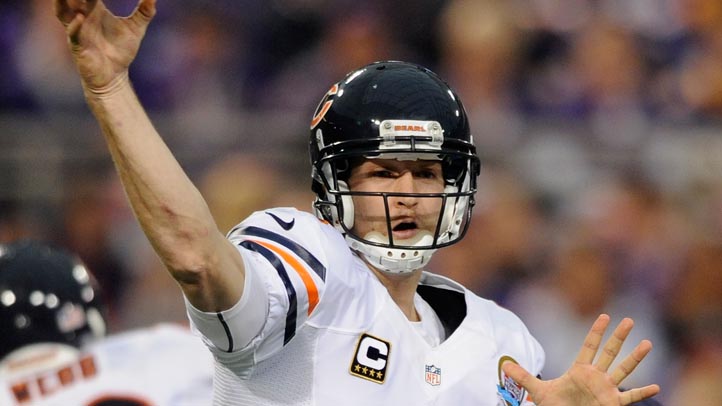 Ten years ago a young quarterback out of Vanderbilt called upon guru Marc Trestman to help him prepare for the NFL draft.
But a rainy two days in Raleigh, North Carolina turned into some silent moments between the teacher and pupil.
"We sat for two days and stared at each other" Marc Trestman recalled of Jay Cutler's workout with him.
But, Trestman insists the Bears quarterback has matured since those awkward moments. "I had the opportunity to meet with him a couple days ago, he's a different guy."
In Cutler, Trestman will entrust the keys to his updated West Coast offense, though like he did for Rich Gannon and Steve Young, Trestman will still call the plays.
"I will be calling the plays to Jay in the headsets each and every day" Trestman explained the process is a co-op with Aaron Kromer the Assistant Head Coach, but ultimately as head coach he has the GPS. "I love calling plays, I love ball, and I want to be hands-on and coach football."
Two weeks ago Bears General Manager Phil Emery called Jay Cutler a franchise quarterback. Thursday Marc Trestman fell short of bestowing that title.
"Jay Cutler is a guy who loves football, Jay Cutler is a guy who's willing to learn" Trestman said. "[He] wants to do everything he can to help this franchise and please our amazing fans."
Sounds like Jay Cutler has to spend a few more rainy days at Halas Hall convincing Trestman that he can drive the Bears to a championship.