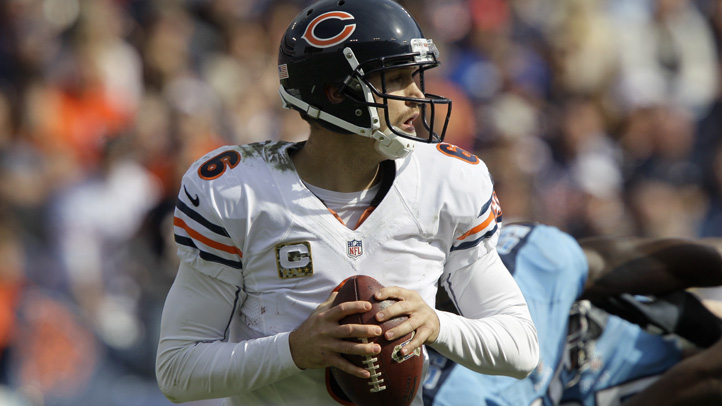 Bears Quarterback Jay Cutler will start on Sunday, according to a report.

Cutler passed all the concussion protocols and was cleared by an independent neurologist to start in Sunday's game against the Minnesota Vikings, according to a Chicago Sun-Times report.

Cutler returned to practice this week on a limited basis.

He sat out during Monday night's loss to San Francisco after suffering a concussion the previous game against the Houston Texans. The symptoms arose at halftime against the Texans but weren't any less or any worse from those experienced in previous concussions.

"I haven't experienced anything out of the normal from other concussions I've had" Cutler said Wednesday, after announcing he passed the first stages of concussion tests.

Cutler had to be cleared by team doctors as well as a neurologist not connected to the team before he could return.