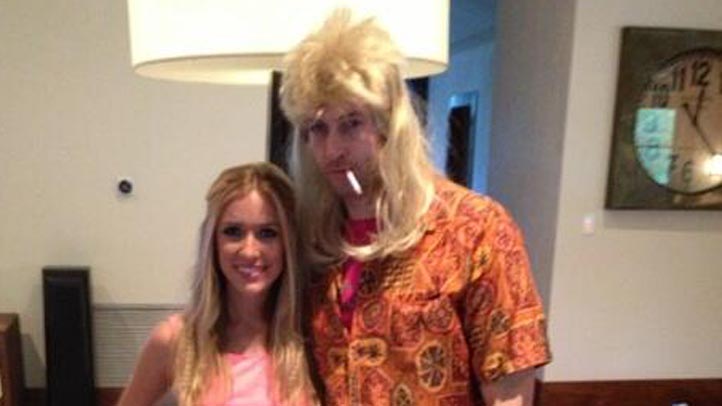 Have you ever wondered what a dance party with Jay Cutler would be like?
Well, the wondering days are over. Jay Cutler and Kristin Cavallari are hosting an 80s dance party at Joe's on Weed, 940 W. Weed St.
The event is organized through the Jay Cutler Foundation and proceeds will benefit diabetes sufferers.
The fundraiser, scheduled from 7-11 p.m. on July 18, will feature a special musical performance from 80s star Billy Ocean as well as an 80s tribute band The Breakfast Club.
As the musical selections may hint, the Chicago Bear and his fiancée are experienced in throwing 80s-themed parties. Many fans might remember the photo of the "Smokin' Jay Cutler" costume from his birthday bash.
Tickets for the 21+ event go on sale at 10 a.m. Tuesday and can purchased online.