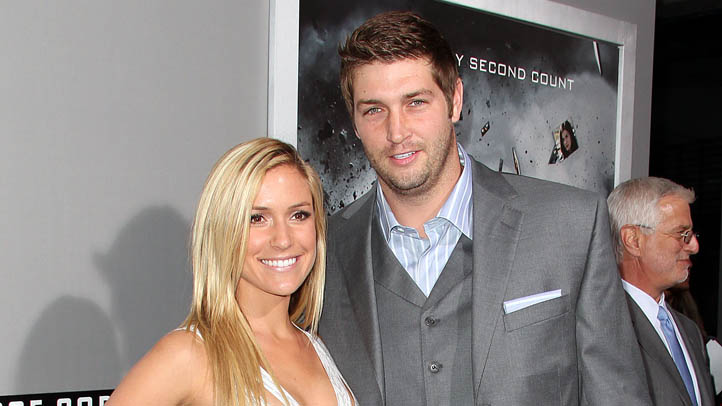 Once again, Jay Cutler and Kristin Cavallari are planning their wedding. The Bears quarterback apparently is pulling his weight alongside the former reality TV star and mother of his son, Camden.

He has two key jobs: the menu and the music.
While promoting her special on E!, Cavallari said she already has her dress, and about 160 people are invited. However, she won't mention the date.
One thing that has gotten out? Their registry at William-Sonoma. The couple is hoping to receive baking supplies, several cookbooks, a fancy-dancy waffle iron and some cutler-y.

They're also registered for 48 dessert plates and 24 soup bowls, which must mean they are planning some sweet chowder and ice cream parties. The inclusion of so many pastry bags also means that Cutler does have a hobby outside the game. He's one heck of a cake decorator.
If you feel like you've heard this story before, you have. Cutler and Cavallari were engaged in 2011, and their registry got out. The engagement was called off, but the pair reconnected months later. Camden was born the next year.
Copyright FREEL - NBC Local Media