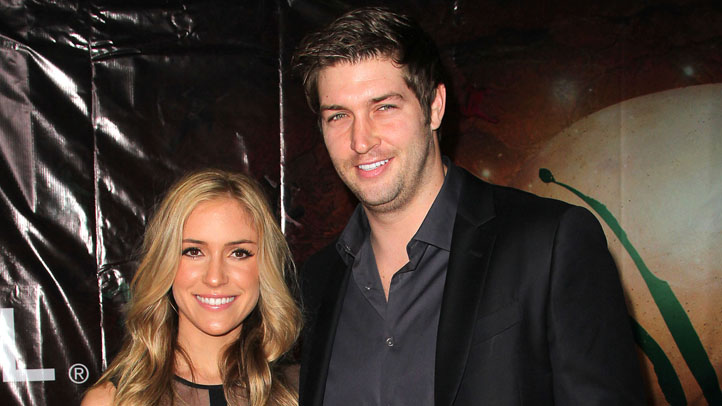 Chicago Bears quarterback Jay Cutler has been on a rollercoaster ride over the past few years.
From finally getting an offensive guru like Marc Trestman that he can get along with, to signing a lucrative contract extension with the Bears, to welcoming his first child with reality star wife Kristin Cavallari, Cutler has been finding a great deal of success both on and off the field.
On Saturday afternoon, Cavallari announced via her Instagram feed the gender of the couple's second child, who is due later this year.
Cutler and Cavallari announced that they were expecting again late last year, just 15 months after Cavallari had given birth to the couple's first son Camden.
Despite his hectic football schedule, Cavallari said that Cutler is a great dad who is very attentive and hands-on.
"He is always a great help," she said in a November interview. "He's been hands-on since day one and he's been really great with Camden. He gets on the floor and plays with him. He's a really great dad; it's really cute to watch."
Cutler will be spending some time away from the Windy City this offseason as he heads to Florida to work out with Brandon Marshall and Alshon Jeffery in April.