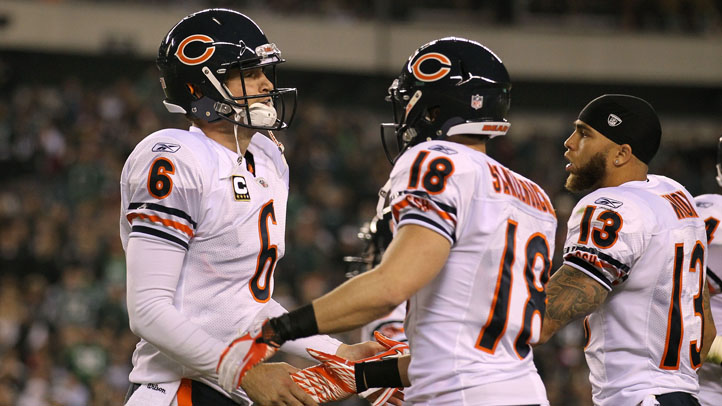 Jeremy Bates may be new to Chicago, but he is not new to Bears quarterback Jay Cutler. The two have roots going back to Denver, and that relationship will have a big impact on the Bears offense.

When Cutler was with the Broncos, he had troubles with head coach Josh McDaniels. Bates was the QB coach under previous coach Mike Shanahan, but Cutler was willing to work with McDaniels if he could keep Bates.
A reporter from the Denver Post said that the fallout from the Broncos letting go of Bates led to Cutler's trade to Chicago.

"The whole fallout between Cutler and the Broncos was really about Jeremy Bates," Mike Klis said. "When the Broncos fired Shanahan, first of all, Cutler said, 'I want out.' Because he liked Shanahan. Then he said, 'Well, you better bring back Bates.' We thought when the coaching candidates came out that Josh McDaniels would be the last guy they would hire because, at the time, he was a 32-, 33-year-old offensive coordinator, and Jeremy Bates was a 32-, 33-year-old offensive coordinator. So, why hire someone you already have? Well, it turned out they hired Josh McDaniels."

A return to Bates also means that Cutler will have a coach who helped him to the best numbers of his career. Working with Mike Tice, Bates will have the chance to shape the Bears passing offense into the West Coast-esque offense that helped Cutler top 4,000 passing yards and a passer rating in the high 80s.

Now, all Cutler needs is a few good receivers. In Denver, he had Brandon Marshall, a true no. 1. Not only is Cutler without a true no. 1 in Chicago, the receiving corps Chicago does have has been hurt by injury.

Though the offense is in place, and Cutler will have the right leadership, the Bears still won't have a top-notch offense without people who can catch the ball.
Copyright FREEL - NBC Local Media