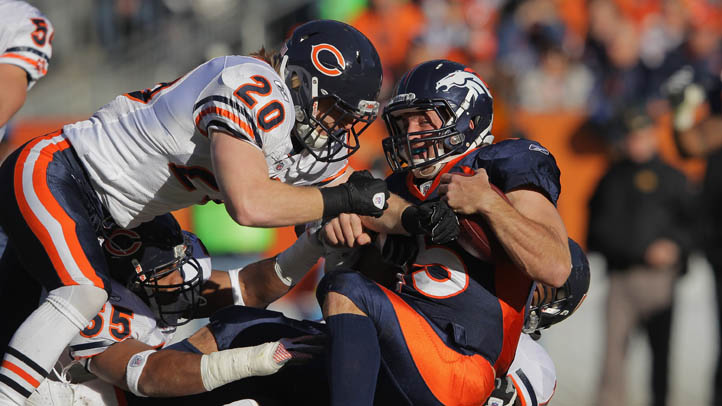 With free agency starting soon, new Bears general manager Phil Emery has hard decisions to make.
He has to decide which Bears to pursue for a contract, and which ones to let fly from the Halas Hall nest. Grizzly Detail wants to help Emery with his decisions.
Take a look at our previous suggestions here, and read on to find out what Emery should do with a few young back-ups who outperformed expectations.

Craig Steltz: The safety position was a mess for the Bears in 2011. Chris Harris was cut. Brandon Merriweather was a bust. Major Wright dealt with injuries. But Steltz was a steady part of the Bears' secondary, both as a starter (5 games) and a back-up (8 games). Steltz had 54 tackles, a sack and two forced fumbles. He also had 12 tackles on special teams.

With so much turnover at safety, Steltz's steadiness should be kept around so he, Chris Conte and Major Wright can be developed as a real option.

Amobi Okoye: After playing four seasons for Houston, Okoye joined the Bears at defensive tackle and outperformed expectations. Despite scant playing time, he had four sacks and 27 tackles. He showed flexibility, playing at defensive end when Corey Wootton's injuries hurt the Bears' depth at end.

Okoye will be just 25 when the season starts. Both his youth and versatility will make him attractive to the Bears and other teams. With Wootton and Anthony Adams dealing with injuries, Okoye should be kept on the team if he goes for a reasonable price.
Copyright FREEL - NBC Local Media