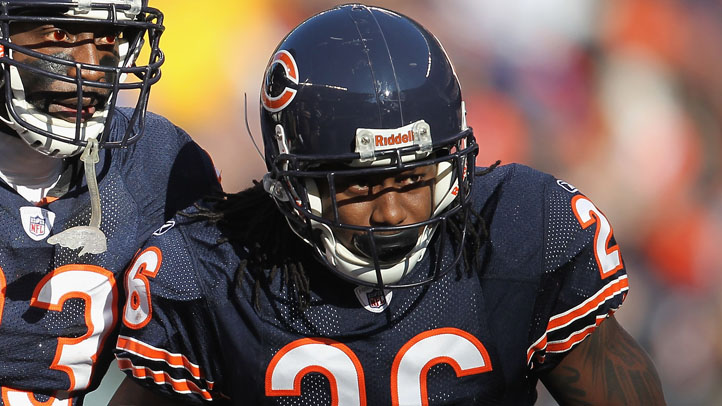 With free agency impending, the Bears will have to make decisions on their 14 free agents. In some cases, athletes who fought each other for starting spots are now in competition for free agency dollars. Tim Jennings took Zack Bowman's starting spot during the 2011 season, and now they're both in need of new contracts.

Tim Jennings: He started the season as a back-up to Bowman, but moved ahead after injuries slowed Bowman. He finished the team fourth on tackles, plus added two interceptions, 10 pass deflections and a forced fumble. He's not perfect, as he got beat two often on deep coverage. At 5-foot-8, he is also the shortest cornerback on the team.

But he has proven himself to be a better option to pair up with Charles Tillman than any of the other Bears options. He is a good, young option to work with D.J. Moore on the left side.

Zack Bowman: The tough thing about Bowman is that it's injuries, not bad play, that held him back. A head injury during the pre-season and a foot injury later in the year limited Bowman's playing time. He played in nine games and had just 15 tackles. It's not completely fair to judge Bowman on an injury-riddled season, but the Bears have a finite amount of money to throw around. If Bowman doesn't have the health to help the team, they shouldn't sign him to a contract.
Copyright FREEL - NBC Local Media