Phil Emery, the Bears new general manager, is working now on free agency. The Bears have 14 players with their contracts up, and Grizzly Detail wants to help Emery. We started with Roy Williams and Brandon Merriweather. Now, we look at the easy keeps.

Matt Forte: In four years with the Bears, Forte ran for 4,233 yards. Even after suffering a season-ending knee injury, he still made the Pro Bowl. He's been the most reliable and consistent member of the Bears offense over the past four seasons. Even when Mike Martz and his pass-happy offense came in, Forte proved himself to be a valuable short-yardage receiver who could pile up yards after catch. In short, he's really, really good.

Before last season started, Forte tried to get a contract. Knowing how good he is, Forte asked for money to rank him among the league's best running backs. When the Bears didn't deliver, Forte made the risky move of playing out the last year of his contract. The Bears are expected to slap the franchise tag on Forte to ensure he doesn't get away this season, but they need to move beyond the franchise tag Band-Aid™ and get the man on a contract. He's proven his worth. While wear and tear on running backs is high, Forte has also shown a non-stop work ethic to combat injury issues. In short, pay Forte.

Israel Idonije: Everyone's favorite Nigerian-Canadian and all-around nice guy Idonije has blossomed since Julius Peppers arrived in Chicago. Peppers draws so many double and even triple-teams that Izzy has free reign to get towards quarterbacks. He has 13 sacks and 100 tackles in two seasons with Pep.

He is a key piece of the Bears defensive line, and should be given a contract to reflect that.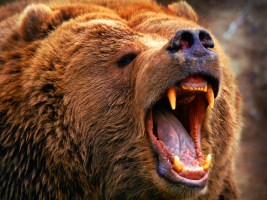 Check out Grizzly Detail: NBC Chicago's Bears blog features videos, photos, news, commentary and more. All the Grizzly Detail is right here.
Bear Down, Chicago.
Grizzly Detail on Twitter: @Grizzly_Detail

Copyright FREEL - NBC Local Media