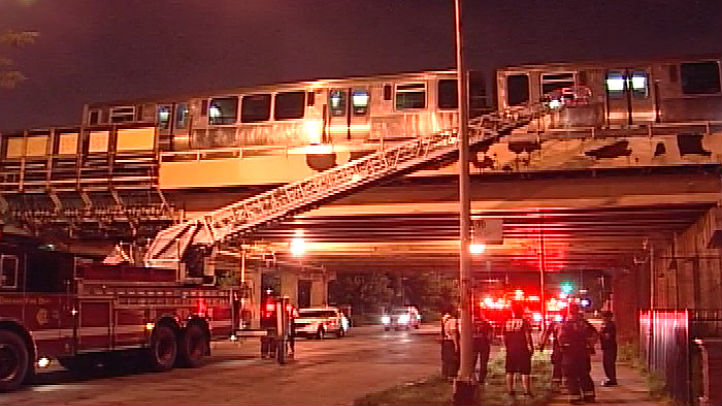 Trains on the Chicago Transit Authority's Red and Green lines were back up and running Thursday morning after a Red Line train derailed on Green Line tracks on the city's south side.

Officials said a train jumped the tracks about 1 a.m. as it pulled into the Ashland/63rd station. No one was injured but passengers had to be rerouted to the Garfield station by shuttle bus for several hours until service was restored just before 6 a.m.

Three other trains had to be evacuated because power was shut down after the derailment.

The derailment affected both Green and Red Line riders as both lines share the track during the Red Line South construction.
The cause of the derailment remained under investigation at of 7:30 a.m.