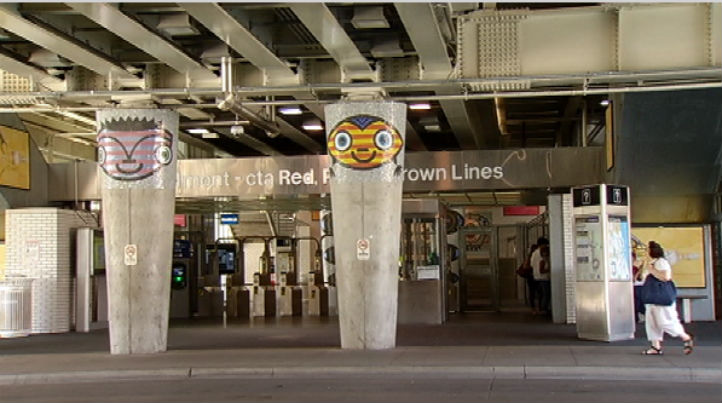 CTA Brown and Red Line trains bypassed the Belmont station near the Chicago Pride Parade for more than two hours Sunday afternoon because of police activity.
The transit agency tweeted around 1:30 p.m. that trains would continue to bypass the station at 945 W. Belmont Avenue for "safety reasons" at the Chicago Police Department's request.
As of 1:30 pm, at CPD request, Red/Brown trains are still bypassing Belmont. Addison (Red), Wellington (Brown) are options. — cta (@cta) June 29, 2014
Red & Brown Line trains are bypassing Belmont for safety reasons due to police activity. — cta (@cta) June 29, 2014
The CTA's website said "crowded conditions" and police activity prompted safety concerns. Minor delays were being reported.
The transit agency resumed service just before 4 p.m.

City officials put the crowd estimate for Sunday's gay pride parade at more than one million people.