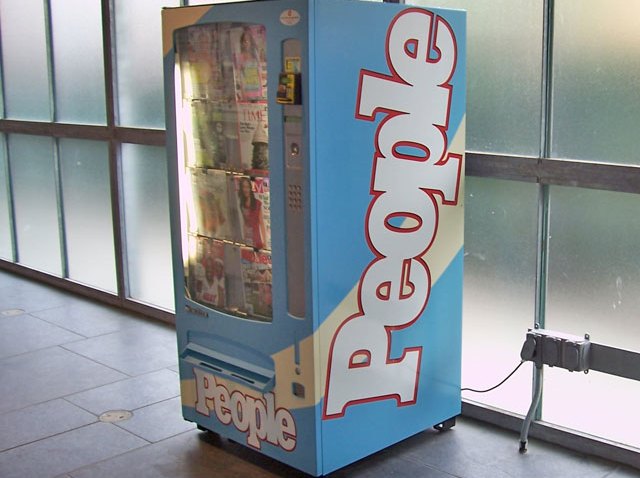 Bored commuters will soon have a new way to pass the time while waiting for the train.

The Chicago Transit Authority announced Wednesday that they plan to install new vending machines that offer a variety of magazines, including Time, People and Sports Illustrated, at several train stations.

The magazines will be sold for $3.50 to $5.50 and the machines will take cash or credit cards. Two machines have already been installed at the Belmont and Fullerton stations, but several more will be added around the city for a six-month evaluation period.

CTA says it will make a guaranteed $500 from the new machines. They also say they are considering offering DVD and electronics machines.