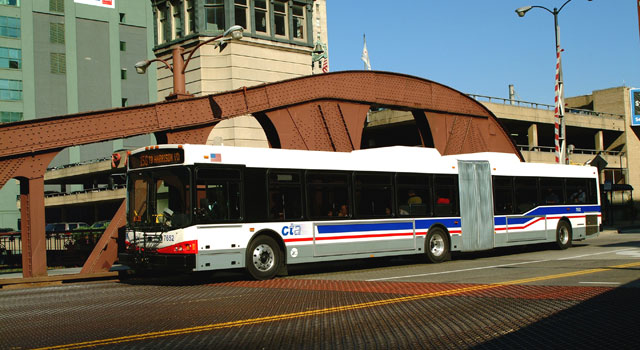 The CTA is urging commuters to take L trains to work Friday after the agency removed about 226 buses from its routes because of a "structural crack" found on one of them.
The buses, which make up about 6 percent of CTA's fleet, came out of service Thursday afternoon until further notice, a change that will result in more crowding and fewer buses on the streets, the CTA said.
"We discovered the structural crack yesterday. The crack is in a joint, a critical joint, that connects the front of the bus to the rear of the bus," said acting CTA President Dorval Carter.
The five-year-old bus had about 152,000 miles on it and was manufactured by NABI. The CTA stopped payment on the buses in 2005 over concers of "structural longevity."
All buses made by that company remained in service until Thursday when they were pulled as a precaution. All are still covered under a warranty, the CTA said.

"The buses will remain out of service until an independent structural expert can inspect them and advise the CTA on their safety," a CTA release said.

Most of the articulated buses run along the lakefront, and the routes most affected will be routes 6, 12, 146 and 147. Commuters should provide for extra travel time during rush periods. Addtional cars will be added to red, blue, brown, green and pink line trains during rush periods, the CTA said.

The CTA does utilize articulated buses by another manufacturer, New Flyer of America, Inc. Those will remain in service.
There have been no accidents or injuries related to the problem, the CTA said.