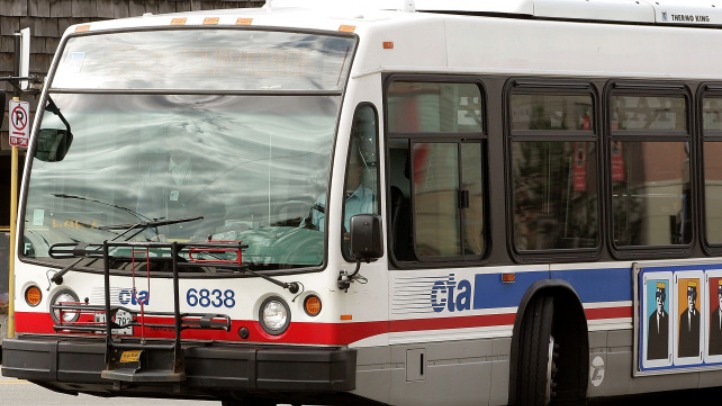 You may notice a change Monday morning if you take the CTA. Perhaps your train will feel roomier or you may find your bus route no longer exists.
The CTA on Sunday puts in place the service changes approved by the transit board back in September. Service will be added to 48 bus routes, and 17 rail trips will be added to six different lines. The goal not only is to shorten commute times, but also to reduce uncomfortable crowding.
On the flip side, 12 routes the agency says are duplicate or low-ridership routes will be canceled. The #11 Lincoln/Sedgwick bus, for example, no longer will run between the Western and Fullerton Brown Line Stations. The CTA's staff believes customers have plenty of other options, such as walking to the nearby Brown Line or hopping on nearby bus routes.
A second controversial route cut was the elimination of the #145 Wilson/Michigan Express. Uptown residents turned out at several board meetings to try and prevent the cut but failed in their bid.
As for the "El," many of the extra trains will run during peak hours on the Red, Blue, Brown, Purple, Orange and Green lines. In addition, the CTA will charge more to private companies that have contracted specific routes for their employees or cancel these contracts altogether to save money.
On its website, the CTA has a breakdown of every change. Check it out here.
The new service plan was designed in collaboration with Northwestern University's Transportation Center, which used ridership data and statistics combined with personal interviews with conductors and drivers to determine this course of action.