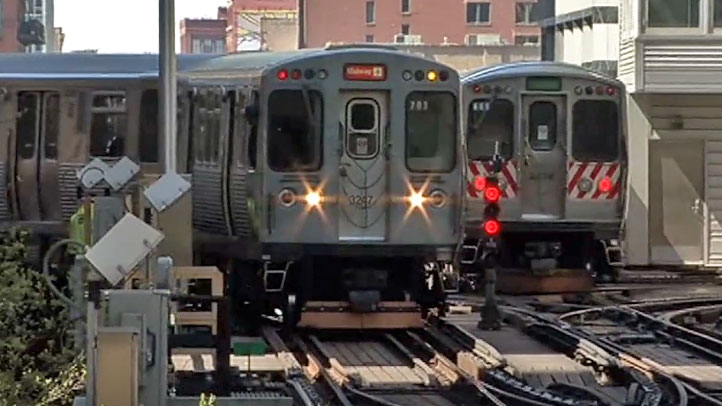 Expect delays on some of the elevated CTA rail lines this weekend as crews begin reconstruction projects.

On Friday night, between 9 p.m. and 2 a.m., the Orange and Pink Line trains will be rerouted from the inner Loop tracks to the outer Loop tracks, according to the CTA.

The agency says Orange and Pink Line customers will have to board and exit trains from the Brown Line side of the platform. Meanwhile, between Saturday morning and Monday morning all elevated tracks on Wells and Van Buren streets will be closed.
All trains in the Loop will run on the Wabash and Lake sections of the track, according to the CTA.

The CTA says the project is part of a major summer construction plan to replace nearly 11,500 feet of old elevated track.
Service on the Green Line will operate normally.

Click TransitChicago.com to see how your route will be affected this weekend.