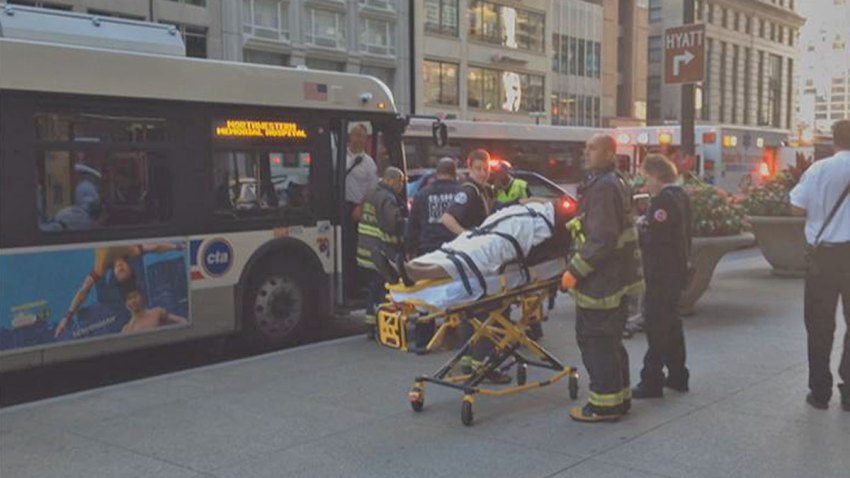 At least eight people were injured Wednesday morning when the driver of a Chicago Transit Authority bus braked suddenly in the Loop.
A Route 3 bus was heading northbound on the 300 block of Michigan Avenue when it was cut off by a cab that stopped suddenly, police said.

The bus driver slammed on the brakes, sending passengers tumbling, officials said.

At least eight people were taken to hospitals, but none of the injuries were life-threatening, police said. The driver was not among those hospitalized, CTA spokeswoman Catherine Hosinski said.
The accident did not affect other buses on Michigan Avenue, she said.