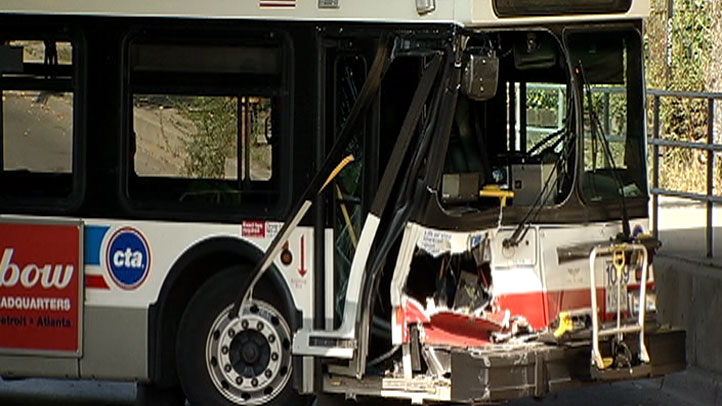 Three people were injured when a Chicago Transit Authority bus struck a guard rail on the city's northwest side Monday morning.

The crash happened under a viaduct near West Armitage and North Springfield avenues shortly after 9 a.m.
Authorities said the driver drove onto the sidewalk before crashing into the guard rail. Other buses along the route were detoured for about 90 minutes while crews cleaned up the accident.

None of the injuries were serious.