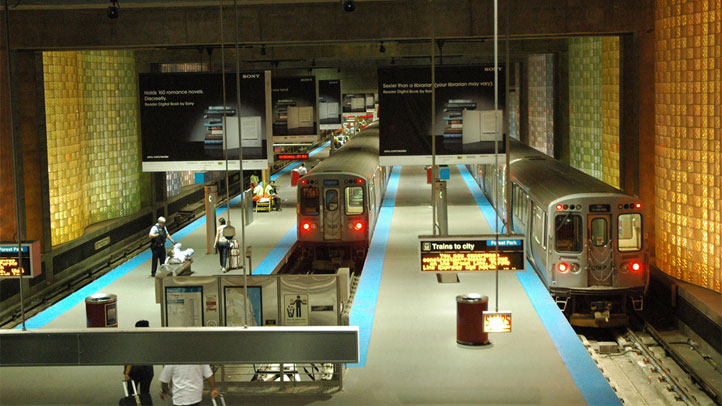 Trains on the Chicago Transit Authority's Blue Line are operating with residual delays Monday afternoon after a train derailed as it approached the station at O'Hare International Airport several hours earlier.

According to the CTA's web site, trains were moving and normal service was in the process of being restored of 3:45 p.m.

Travelers were still being urged to allow extra time.

The shutdown occurred after two wheels of one car came off the track. The entire train did not derail.

Commuters heading to the airport were forced to exit at Rosemont and use shuttle buses to continue their trips.

Larry Langford, a spokesman for the Chicago Fire Department, said two people "were being looked at," but said there were no serious injuries.