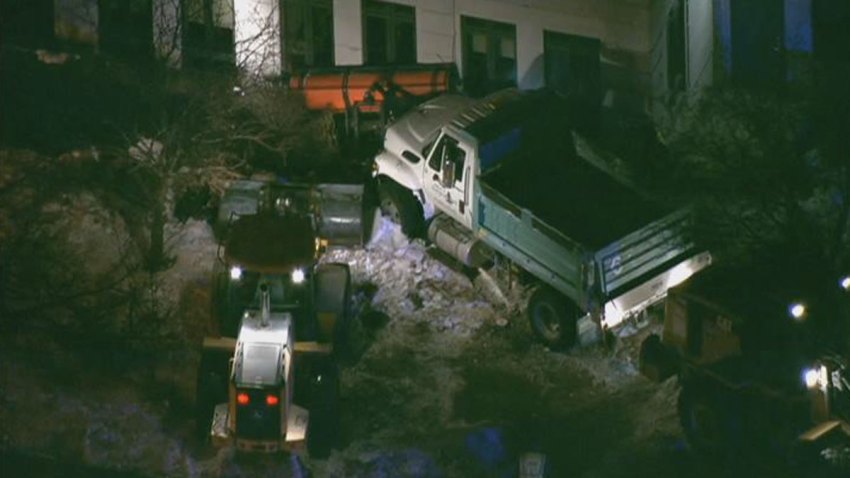 A snow plow on Tuesday morning crashed into Little Company of Mary Hospital in Evergreen Park.
The crash, on the 2800 block of West 95th Street, appeared to be into a newly-renovated office portion and not into an area where patients are kept.
Officials had the westbound lanes of 95th Street shut down, allowing traffic to share the eastbound lanes, as of 6 a.m.