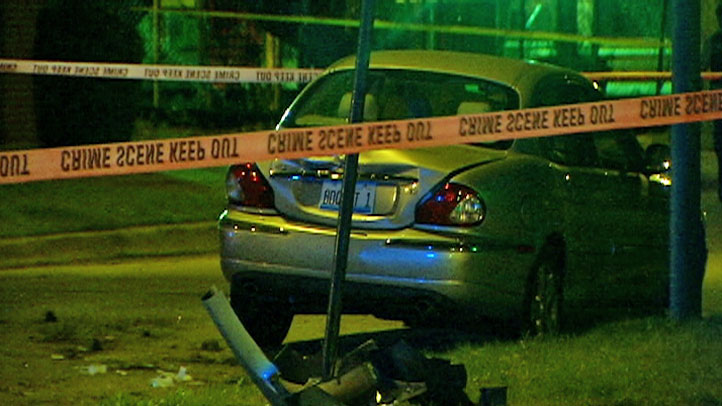 A 17-year-old boy was scheduled to head to bond court Friday after being charged in a crash that killed a man on his birthday.

Two others were injured in the crash, on the 8300 block of South Blackstone Avenue, on Tuesday night.

The teen, whose name and photo were not released, faces numerous charges, including:
Reckless homicide with a motor vehicle
Aggravated fleeing and causing bodily injury
Aggravated DUI and causing an accident or death
Two counts of aggravated DUI and causing an accident or bodily harm
Four counts of leaving the scene of an accident with injury or death
Possession of cannabis, between 2.5 and 10 grams
Driving between 11 and 14 mph above the speed limit
Operating a motor vehicle without insurance
Failure to reduce speed
Three counts of failure to stop at a stop sign
Officials allege the teen was speeding southbound on Blackstone when he struck three people who were crossing near 83rd Street.

Eugene Ratcliff, who was out celebrating his 32nd birthday, was killed. The two others were injured.

Authorities call the case a hit-and-run because they say the teen sped off after hitting the group, hit a second car and then tried to get away on foot before he was arrested.