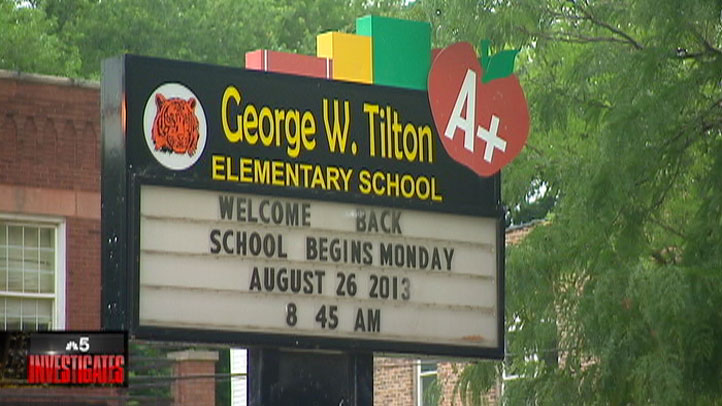 Many of Chicago Public Schools' so-called "welcoming schools," where student populations were consolidated in the wake of a mass of building closures, have ongoing inspection lapses, NBC5 Investigates has learned.

Among the schools examined, 11 were overdue for annual fire inspections, some for three years. One school was nearly four years overdue.
That school, George W. Tilton Public School, on the 200 block of North Keeler Avenue, is one of two schools which have been referred to court for code enforcement because of outstanding violations which date back, in some cases, nearly eight years.
School spokesperson Becky Carroll said in a statement that School Board engineers had been aware of the outstanding code problems and had been working feverishly in the last few weeks to bring all buildings into compliance.
"All Chicago Public Schools are safe," she said, "and every school schedules monthly fire drills with local fire companies, and any serious issues are forwarded to the Fire Department. CPS addressed all fire code violations during the summer," she said, "and all critical violations, including those regarding fire suppression systems, have been tested and supervised by the Chicago Fire Department."
Fire Department spokesman Larry Langford said the compliance status of the buildings does not change until follow-up inspections are performed, a process he said would begin on Tuesday. Carroll said any remaining violations "will be addressed immediately."