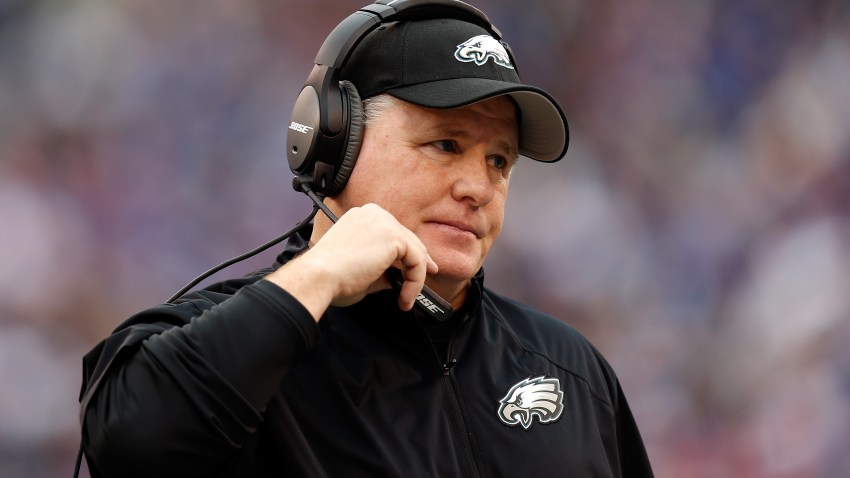 On Friday afternoon, reports were swirling that Philadelphia Eagles head coach Chip Kelly was angry at the organization for their handling of the firing of V.P. of player personnel Tom Gamble, but it appears as though the two sides have made amends as Kelly was given new responsibilities on Friday night.
In the new arrangement, G.M. Howie Roseman will be promoted to Executive V.P. of Football Operations, with Kelly taking over personnel decisions for the time-being. Kelly will be in charge of hiring a new player personnel director in the coming weeks, but that new hire will report directly to the coach that just finished his second year in Philadelphia.
The move means that Kelly is now off the table as a potential target for the Chicago Bears, who currently are looking for a head coach and a new general manager. It likely would have taken a trade to land Kelly, as he has three years remaining on the deal he signed with the Eagles when he came over from the University of Oregon in 2013, but there's little doubt that the prospect of landing an innovative coach would have intrigued the Bears enough to inquire about his availability.
Kelly was angry at the organization after the team fired Gamble, a man that Kelly was a huge fan of when he signed on before the 2013 season, according to numerous reports. The Eagles termed the departure as "mutual," but reports are out that the team fired him and escorted him out of the building.
On Friday, Pro Football Talk's Mike Florio reported that a "plugged-in league source" says that "something big" could go down in Philadelphia. Apparently that something big ended up being a shuffle in power between Roseman and Kelly, with the coach coming out on the winning end if the results are parsed.