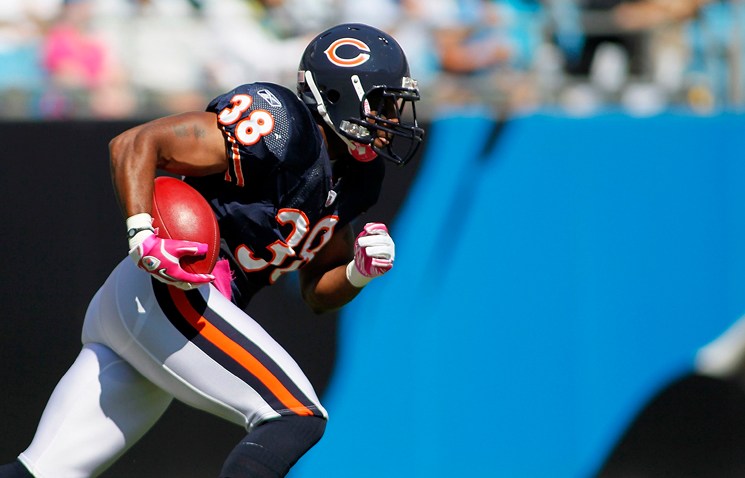 The Houston Texans have tried several players at the safety position over the past few seasons, but one experiment came to an unceremonious end on Monday afternoon as it was announced that the team had released safety Danieal Manning.
Manning, who had been asked to take a pay cut before the final year of the contract he signed with the team in 2011, refused to cut it to the level that the team wanted, so they had no choice but to let him go. He was scheduled to make $4.5 million in the 2014 season, with a salary cap number of $6 million.
With Manning now on the free agency block, one team that should give him a serious look is the Chicago Bears. Yes, they already have addressed the safety position to an extent with the signing of Ryan Mundy and the re-signing of Craig Steltz, and they still have Chris Conte on the books on his rookie contract. Even with those guys in the fold, the Bears are still really thin at the safety spot, and were obviously not satisfied with the play of the guys who were slotted there last season.
Last season, Manning had 24 combined tackles and picked up a sack for the Texans in six games. He also picked up two pass deflections and had a stuff on the campaign. Drafted by the Bears in the second round of the 2006 NFL Draft, Manning also played the first five seasons of his career in the Windy City, racking up 346 combined tackles, seven interceptions, and 26 pass deflections during his tenure with the squad.
With a little bit of cap space remaining thanks to the release of Earl Bennett and the restructuring of Jay Cutler's contract, the Bears could feasibly afford to bring Manning in on a cheap one or two-year contract, and he would immediately bolster a safety group that is one of the league's weakest. His veteran presence could also be of benefit to young guys like Conte and Steltz, and that is worth quite a bit to a defense in transition under Mel Tucker.