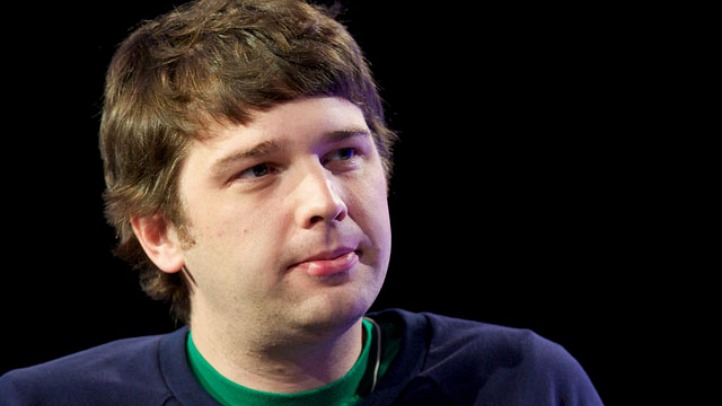 Groupon board members may be adding a new item to the agenda for their meeting later this week: Discussing whether to give Castle Groupon's king, Andrew Mason, the royal boot. That's according to what "sources close to the situation" told allthingsd.com.
This assertion is all predicated on what allthingsd.com is reporting: That "several board members have been seriously discussing making major leadership changes at the Chicago-based daily deals company, including bringing in a more experienced CEO to take over for co-founder Andrew Mason." The digital news site does not name its sources, and adds that this could be smoke and no fire.
To be clear, a move of replacing him is not likely to happen immediately, or at all. And, in any case, any changes are likely to be done with the involvement of Mason. In addition, Mason also has support on the eight-member board — director Ted Leonsis has always been a mentor to him, for example.
But it has become obvious over the last months that a substantive rift has been developing between Groupon's key players.
That has centered on Mason's co-founder and Groupon executive chairman Eric Lefkofsky and board member and co-founder Brad Keywell. They, as well as several other directors, have been urging Mason to be more aggressive and public about the company's turnaround, sources said.
"The question is not whether Andrew is a good guy, but whether Groupon needs an Eric Schmidt," said one person close to the situation, referring to the former Google CEO who was brought in to work closely with its two founders. "And there's been a lot more pressure now on the board to consider this seriously."
I am skeptical that Groupon would divorce from Mason. So stick with me for a bit as I explain why.
If Groupon was going to let Mason go or reduce his role at all why wouldn't they have pulled the trigger earlier, when there was more of a company to turn around? As allthingsd.com points out, "a move of replacing him is not likely to happen immediately, or at all... any changes are likely to be done with the involvement of Mason."
So maybe Mason isn't getting the boot but instead receiving a smaller pair of boots while someone else takes the reins with him.
I don't like this kind of skeptical guessing, but plenty of people in the Chicago startup scene are slightly curious, so, of course, it merits covering here.
I've written before, minimally, about what might happen with major shake-ups at Groupon (even suggesting some sort of boot-sharing situation might be ideal).
Hedge fund and private equity firm Tiger Global Management, however, recently snatched up nearly 10 percent of the company which lends credence to the notion that Groupon may be amenable to change at t the top.
If nothing else, maybe it's a good thing Andrew took that job at that undisclosed Wicker Park sushi restaurant as a maître d'. I'm not kidding. I say this from personal experience: Nothing dulls pain like unagi don.
Plus, hey, an employee discount's not bad, either. Probably about the same percent off as a Groupon. Oh, right. Sorry about that.
David Wolinsky is a freelance writer and a lifelong Chicagoan. In addition to currently serving as an interviewer-writer for Adult Swim, he's also a comedy-writing instructor for Second City. He was the Chicago city editor for The Onion A.V. Club where he provided in-depth daily coverage of this city's bustling arts/entertainment scene for half a decade. When not playing video games for work he's thinking of dashing out to Chicago Diner, Pizano's, or Yummy Yummy. His first career aspirations were to be a game-show host.