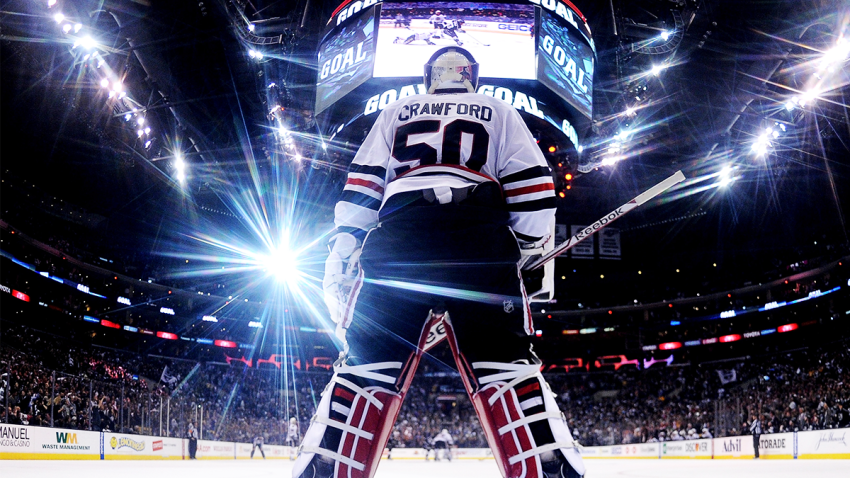 The Chicago Blackhawks will head outdoors yet again on Sunday when they take on the Minnesota Wild in an NHL Stadium Series game, and goaltender Corey Crawford is busy gearing up for the special occasion.
The goaltender, who has had some of the coolest mask designs NHL fans have seen in outdoor games, has another one in store for Sunday's game, and pictures of it were released on Friday.
Here is Crawford's special edition lid:
The inclusion of the four stars just above Crawford's eyes are a cool touch, but we're also digging the snowflakes. The Blackhawks have played in three outdoor games, and although it only snowed during one of them (the 2014 Stadium Series game at Soldier Field), it's still a nice homage to the role the elements play in these games.
Unfortunately for Crawford, it doesn't appear that he will get to add actual snowflakes to his mask: Sunday's forecast is calling for mostly cloudy skies and a high temperature of 40 degrees in the Twin Cities.