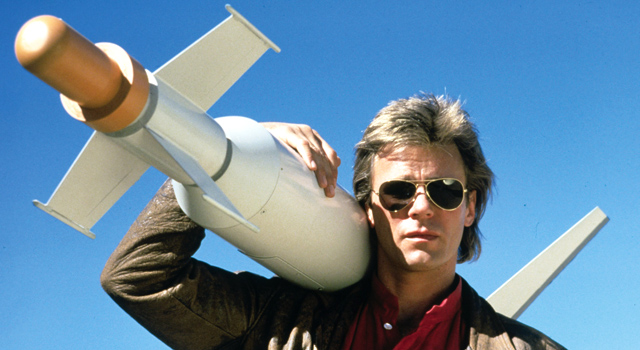 TV's quick-thinking hero "MacGyver" would shake his head at the amateur antics of these five suburban guys.
Joliet police arrested Steven C. Fusco, 20, and Tyler M. Fox, 19, of Joliet; Joseph R. Mann, 18, of Shorewood; Martin A. Mavec, 18, of Bloomington; and a 17-year-old Joliet boy were released on bond on disorderly conduct charges for setting off a homemade bomb outside a gazebo at County Glen Park Sunday afternoon, the Herald News reports.
A witness spotted the suspects lighting up something he described as a "MacGyver"-type explosive and notified police, the paper notes.
"They left the park after the explosion and their vehicle was identified to responding to officers," Deputy Chief Mike Trafton said to the Herald News.
Officers caught the tinkerers with three common household items, which were likely the ingredients for the homemade bomb. They stored them in plain view on their SUV's dashboard.
Busted.
Four men and one teenage boy hung their heads in shame, admitted they received no assignment from the Phoenix Foundation, which doled out Mac's missions, and apologized. They claimed they weren't out to save mankind like the savvy hero "MacGyver." They were just "bored."
The five wannabe "MacGyver"should stick to watching old clips like this one: