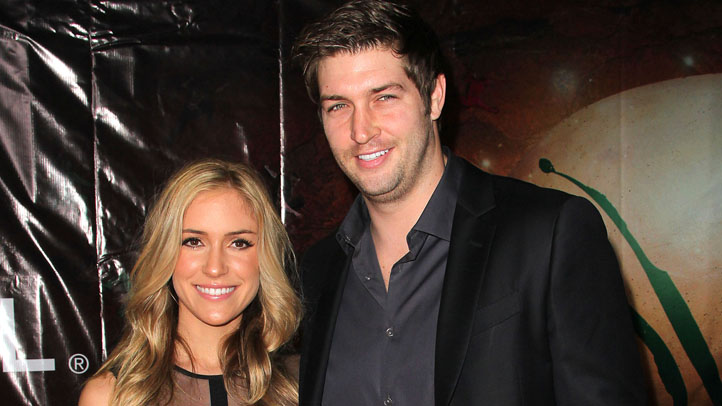 Kristin Cavallari didn't expect to spend Friday morning at a police station.

But that's exactly where the wife of Chicago Bears quarterback Jay Cutler ended up after Evanston police pulled her over for speeding, an offense that became more serious after the officer discover she had a California driver's license.

Cavallari tweeted that she was escorted to a police station to post bail after her out-of-state license was discovered.

An official with Evanston PD told NBC 5 that Cavallari was pulled over at 11:50 a.m. on Sheridan Road. Her California license was valid, but because California is not part of the interstate traffic compact which allows states to exchange information concerning license suspensions and traffic violations, Cavallari was told to follow the officer to the station.

She was cited for speeding and paid a $150 bond.

She later tweeted "FYI...I still have an apartment in LA so I'm a resident of California."
Who knew having a California drivers license in Illinois was a CRIME to be escorted to the police station to post bail?!! What a morning — Kristin Cavallari (@KristinCav) September 6, 2013
According to Illinois law, new residents have 90 days to get a new license after moving to the state.

Cavallari is known for her role in the reality shows "Laguna Beach: The Real Orange County" and "The Hills."