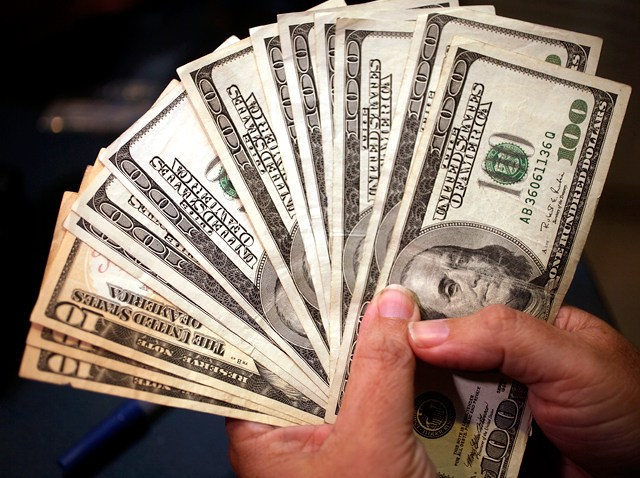 Police take an oath to serve and protect the public, not steal from them when they're dead.
Alas, one Niles police officer was arrested Thursday and charged with stealing money from a man who was found dead in his YMCA room, according to authorities.
In November 2009, Officer William Christie, 48, responded to a call at a YMCA facility in Niles that a resident had died in his room, but before he left the scene Christie sealed the room and told the facility's staff that no one was allowed in the room, officials said.
YMCA staff got suspicious when Christie when they saw him going in and out of the sealed room over the next several days and they called the Niles Police Department with their concerns.
Investigators took an inventory of the room's contents and "determined that there was in excess of $2,000 in cash and coins in the room," according to a statement from the State's Attorney's Office. They then placed hidden cameras in the room and "recorded Christie entering and stealing the deceased victim's cash money and loading it into a cardboard box."
A day later, video surveillance at Christie's credit union shows him arriving with "a cardboard box similar to the one he was observed with in the victim's room." Financial records reveal a deposit of several coins, totaling over $500, according to prosecutors.
It doesn't end there though.
Christie allegedly contacted the dead man's sister, identified himself as an officer of the law, and offered to clean out the man's room.
"Christie then forwarded $274 to the sister, who lived out of state, along with a note indicating that to be the total amount of money recovered from the victim's room," said authorities.
However, Christie is accused of keeping more than six times that amount for himself: about $1700.
The officer was charged with theft and official misconduct. He surrendered to law enforcement Thursday morning and appeared in a Skokie court, where bond was set at $50,000.
Hopefully, his thieving ways have come to a dead end.
Matt Bartosik is a Chicago native and a social media sovereign.
Copyright FREEL - NBC Local Media