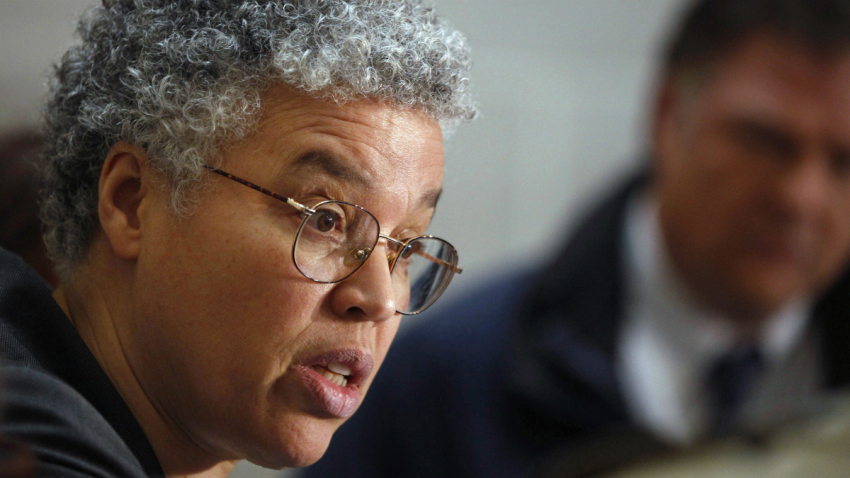 Cook County residents will soon notice a big difference in their grocery bills, as the county's controversial sweetened beverage tax will begin to be phased out on Friday.
The tax, which was repealed by the Cook County board earlier this year, elicited an avalanche of criticism when it was instituted. Sugary beverages in Cook County were subject to a one-cent-per-ounce tax thanks to the bill, but a groundswell of opposition led to its repeal in October.
"Tomorrow is a new day in Cook County, and all 5.2 million residents can celebrate their newfound independence from the sweetened beverage tax," Commissioner Richard Boykin said in a statement.
County Board President Toni Preckwinkle warned of dire budget cuts when the tax was repealed earlier this year, and more than 300 workers were laid off after the board approved its 2018 budget earlier this month.
"Through shared sacrifice and cooperation we were able to develop and pass a balanced budget," Preckwinkle said of the vote. "We have had to make exceedingly difficult but necessary choices, but we have met our fiscal obligation to the people of Cook County."
Preckwinkle says that a nearly $200 million budget gap was created when commissioners voted to repeal the tax, but the combination of spending cuts and lay-offs helped to close the gap, according to the president.
The controversy over the tax still hasn't fully subsided, as former President Todd Stroger has announced that he will run against Preckwinkle to try to unseat her in the next county election.