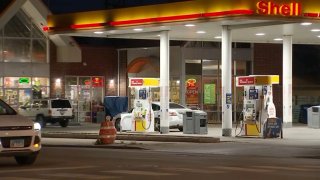 A Cook County judge's car was stolen Saturday afternoon outside a gas station in the McKinley Park neighborhood on Chicago's Southwest Side, authorities said.
At approximately 11:55 a.m. in the 3400 block of South Ashland, the victim who was identified as a judge, was at the gas station when a man entered her vehicle and drove away.
The key fob was left inside the vehicle, police said.
No injuries were reported, and the incident remained under investigation late Saturday.